*******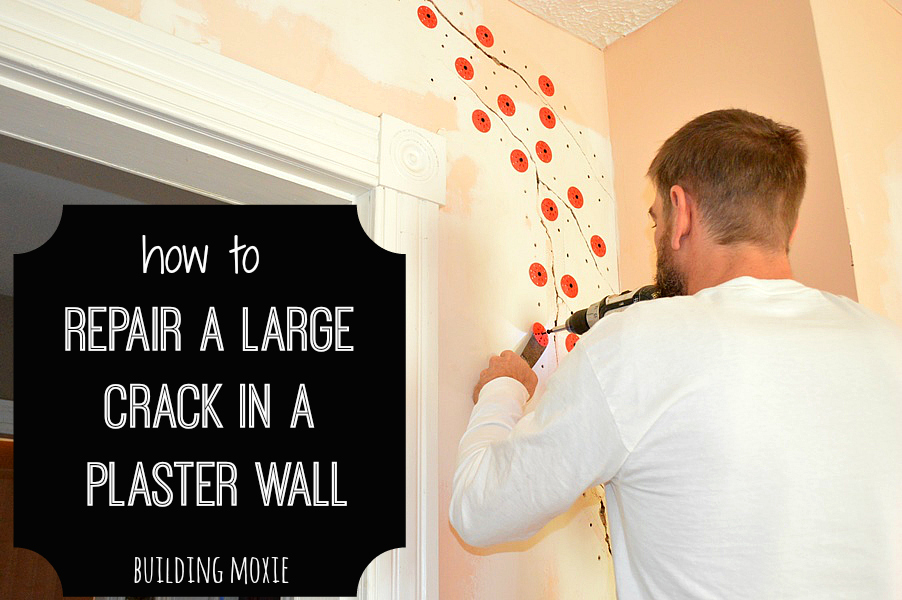 *******
A few years ago we removed a portion of the load bearing wall that separates our kitchen from our living room. While I started this work, the "Other Man" finished it. The Other Man is my playful name for Mrs. Moxie's (aka my wife Jen's) partner and friend, general contractor Pete. They did several flips together.
Note: Good pictures of our kitchen in the linked post above. For more on the process of removing that load bearing wall, you can read about some of that work here >> Finishing the Kitchen Passthrough.
* How Did This Plaster Crack Happen?
When the Other Man removed this wall, the plaster immediately above (in our bonus room / playroom) cracked. He did have temporary support in place when he removed the wall, but possibly not enough. That, or it was simply our house over time trying to reject … said surgery.
I wrote about that room here >> Cats, a Mouse and This Old House. While we have used this room as a playroom, we are finally now making plans, and as my daughters are getting older, to reno that room. (The wall's peach color – honestly, a fail.)
Before we started on this room, I had to repair that large crack in the plaster. A little consuming and actually, it was just one of several plaster repairs I was making around the old house. For this post, I focus only on that large crack and in fact, I made a video about it. It was a blast getting some "assistance" from my youngest daughter Eva, 8.
How to Repair a Large Crack in Plaster (Using Drywall Compound)
The task of repairing plaster can be broken down into two large parts:
First, you must secure your loose plaster,
Then, you must finish your repair, preparing it for paint.
It is the first time I worked with Big Wally's Plaster Magic, a set of products that (from what I can tell) are sold exclusively online. The Big Wally's system came highly recommended from past contributor and historic restorationist (is that a word?) Jason Whipple.
If you view some of the pics in the video, you'll notice that I had previously repaired a crack in this location – the nature of plaster I guess and the reason for the white areas on the wall before I even begin working my repair. Big Wally's, in a way, was like bringing in the big gun(s). My review – it was an easy system to work with and it was an essential part of a repair that I feel should hold up for many years to come.
*******
That's it. Hopefully it helps, and hopefully you enjoy the video – I put a lot effort into it.  While I use a power-based EZ Sand drywall product, plaster itself could be used just as effectively. Love your likes and I would love if you decided to subscribe to our channel >> Building Moxie on YouTube. For updates throughout repairs like this, find us on Facebook >> Building Moxie on Facebook.
For more on the steps involved in this how to, here. Thanks. ~jb