*******
The main goal for a home modification or aging-in-place remodel must be helping your client gain or maintain independence over time. But how does a remodeler — even a Certified Aging-in-Place Specialist — know what will be best for their client now and in the future? While you know the building codes and proper specs for the renovations, an occupational therapist (OT) can provide a medical perspective and help you better understand your clients' needs. (1)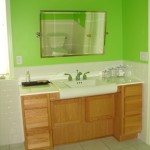 According to the American Occupational Therapy Association (AOTA), OT (Occupational Therapy) is "a science-driven, evidence-based profession that enables people of all ages to live life to its fullest by helping them promote health and prevent—or live with—illness, injury or disability."  Essentially, the person who needs OT can be anyone, for whatever reason, that cannot do the things in life that they want or need to do.  We look at a person's occupations (work, education, leisure, play, social participation, sleep, etc.) that are meaningful to them and work to maximize the person's participation and independence with completion of these tasks.
As Occupational Therapists, we look holistically at the person, taking into consideration their strengths and limitations (including physical, sensory, and cognitive) and how this will impact the task to be performed.  We are also considering the environment in which the task is to be performed and how the environment may also impact the person's health, wellness and participation.
So, what is an occupational therapist's role with Aging in Place?  Part of AOTA's 2017 Centennial Vision "is to meet society's occupational needs."  This can be done with the aging population by helping them to age in place and "live life to its fullest" (AOTA slogan).  By utilizing our science-driven background, we are able to assess how a person may function in their home and participate in activities of daily living (ADLs).  We gather this information and make recommendations to improve a person's independence and safety within their home.  These recommendations may include simple, or more involved environmental modifications, such as recommending rocker switches, the addition of lighting, lever handles on doors to the installation of grab bars, a curbless roll-in shower, or the adjustment of a counter to allow for wheelchair accessibility.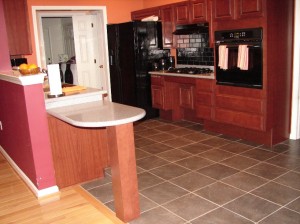 Home modifications are a team approach. A contractor or an engineer would determine structural integrity regarding the installation of an elevator, an incline wheelchair platform lift, or a stair glide, while the occupational therapist would determine which of these items best meets the client's needs for safe, independent use.  As an occupational therapist who specializes in environmental modifications, I bring a unique perspective to the aging in place and home modifications team.
Through additional Americans with Disabilities Act Accessibility Guidelines (ADAAG), Aging in Place, and Universal Design (UD) training, appropriate recommendations are made to improve a person's accessibility, independence, and safety within their home. We (occupational Therapists, contractors, builders, remodelers, interior designers, product vendors, architects) are all pieces of the puzzle, but together we best meet the needs of the client for home accessibility evaluations.  Our services are complementary. Collaboration before, during and after a job provides a marriage of the medical and the building industries for the benefit of home accessibility.
1. Freed, Stacey. "Able at Home: Working with an Occupational Therapist can help you serve clients' needs now and in the future."  Interview with Debra Young and article with Remodeling Magazine, June 2010.
*******
Note from the hosts:  We would like to thank Debra Young @empowerability for contributing this piece on the active players and the thought within a build for Universal Design.

Debra Young, MEd., OTR/L, ATP, CAPS, is a RESNA and NAHB-certified clinical occupational therapist. She owns and operates EmpowerAbility®, LLC (www.empowerability.com), a consulting agency specializing in assistive technology, home safety, aging-in-place, and accessibility consultation. She can be reached at [email protected].  Thanks for reading.  ~jb