As we ring in July 4, 2012, I celebrate the New England Yankee Design Philosophies of restraint and utilitarianism
by Tamara Matthews-Stephenson, Interior designer & author of Nest by Tamara :: http://nestnestnest.blogspot.com.
(featuring Tamara's New England Design Board >> http://pinterest.com/nestnestnest/new-england-design/)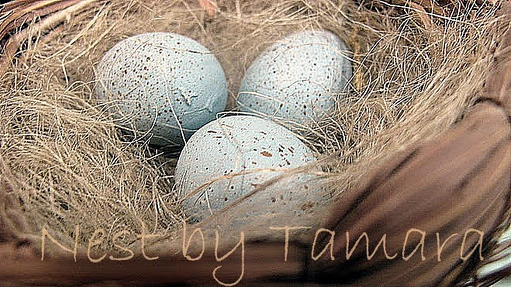 When JB asked me to guest post for his fun blog, I thought long and hard about adding something worthwhile to entice his viewers over the July 4th holiday.  To me, July 4 conjures up childhood memories of laughter, good and simple food and running barefoot on the beach and boardwalk with my family.  Whether you live in the mountains or by the sea, to me the Fourth of July is about celebrating our freedom with friends and family and rejoicing in the riches of the land.  Having just returned from a family trip to New England where we meandered through Connecticut, Vermont, New Hampshire and the island of Martha's Vineyard I am inspired by the Yankee traditions of New England, and it evokes thoughts about their prudent philosophy of living.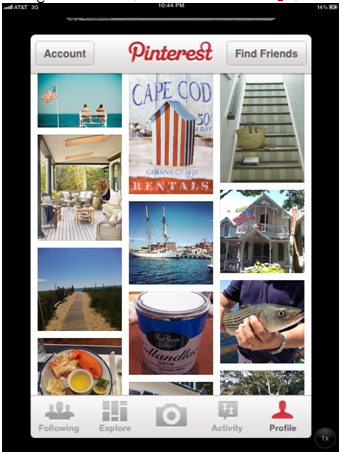 Images pinned on my New England Design Board . . .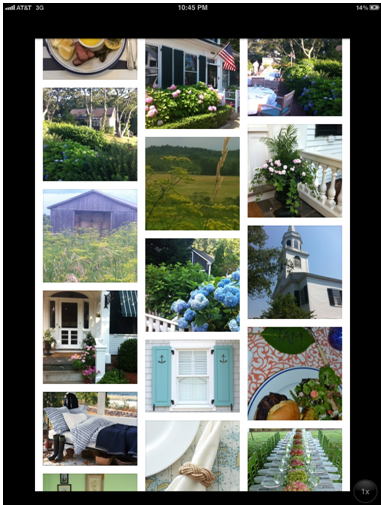 . . . many we took on our trip
I have spent most of my life either regularly visiting or living in New England, but it wasn't until this recent trip that it started to make sense to me about how important and valuable the lifestyle is for sustaining and preserving the landscape. Because many homes do not change much from year to year throughout much of New England, each and every item in the home, from the roof to the bathroom fixtures, needs to withstand the test of time and the harsh weather. The simplicity of the architecture, interior design, and the ways in which many New Englanders live is quite alluring … and yet it is perfectly balanced with nature.
A good amount of how the homes are designed, the gardens, the food and the clothing are put together with a utilitarian purpose yet with elegant restraint and all the while taking into consideration the active outdoor lifestyle.  While enjoying a traditional New England Clam Bake one cannot help notice the beauty of simplicity at work… no complicated sauces or cooking but fresh caught lobsters, clams, drawn butter, tangy lemons and the sweetness of in-season corn finished with locally grown watermelon speaks to the beauty of simplicity in cooking as well.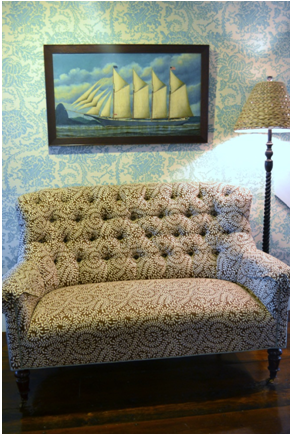 Lobby Simple Beach Plum Inn, Menemsha
The island of Martha's Vineyard is a very special place and the area we call "up island" which is away from the day-trippers, traffic and t-shirt shops in the fields which hug the rugged ocean through towns like Chilmark and Menemsha have literally not changed in over twenty years.  The stone walls, sheep grazing in the meadows and tall overgrown sea grass appear impervious to time and all the technological changes that occur elsewhere.  In New England where residents are encouraged to use restraint in architecture you see this kind of preservation, and I tip my hat to the irony of how forward thinking this concept can be.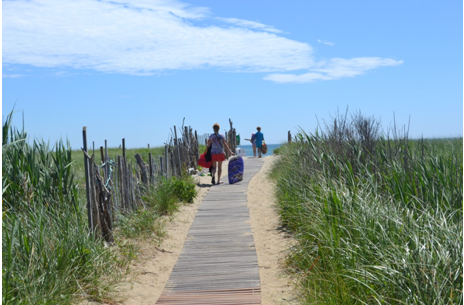 Beachwalk Lucy Vincent Beach, Chilmark
As we embark upon the festivities of the holiday, maybe we can all take a little from the Yankee magic and understand that although change is good, maybe sometimes all the stylish trends and growth are unimportant in the scheme of how we live.  I encourage you to take a visit to the rocky coastline of Gloucester, Massachusetts or the rolling hillsides of Vermont.  I am inspired to tone down the fussing over details of the perfectly stylized space, because there is really almost nothing more perfect than a traditional New England farmhouse with well-crafted comfy overstuffed sofas and a perfectly unadorned view of the cows in the pasture outside the unadorned windows.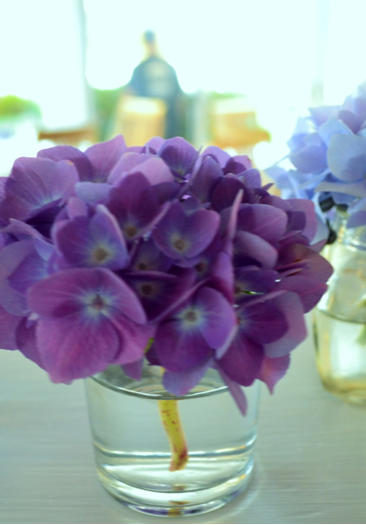 Photography by Gabby and Miles Stephenson
*******
Note from the hosts:  Tamara or T, as I like to call her, is simply one of the hardest working design bloggers I know.  That trait of course is only over-matched by her soft-spoken elegance and style.  Case in point . . . this article, delivered a little after midnight last night, was graciously provided between the above trip to New England and her family's yearly shift out to the Hamptons.  (Note the final image in this post, as with many on her blog, provided by Tamara's daughter and son.)

Tamara, you may know, is one part of the group of designers that I have come to affectionately know as the Dream Team.  You can find her musings at Nest By Tamara or read her regular contributions to the East End Nest for Dan's Papers Magazine.  To follow her on Twitter, Tamara is @nestnestnest.
Thanks again T. Safe and Happy Summer.  Happy 4th all. Enjoy.  ~jb