Thoughts and findings from the International Builders' Show, IBS 2014.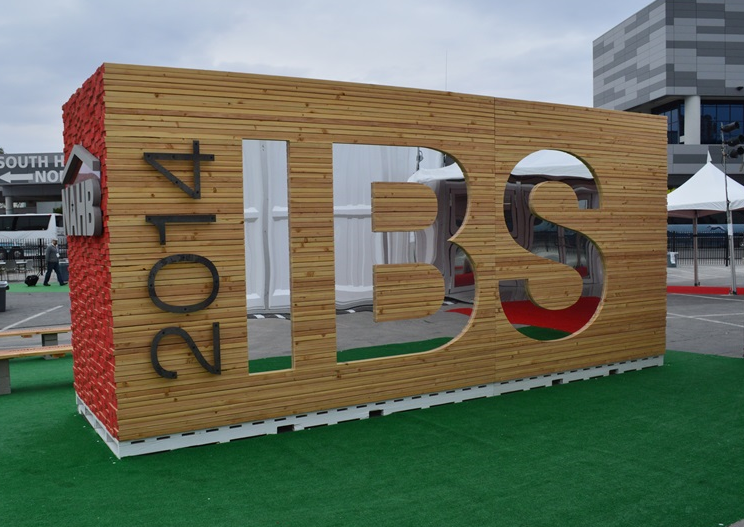 *******
When I was a younger man, I briefly worked at a surplus door and window store in Georgetown, DE. I was hired as a fixer and was assigned a back room full of broken and bruised doors to repair. For three months, I used my wits, Bondo, glue and paint to cure or cover up a myriad of problems with these doors.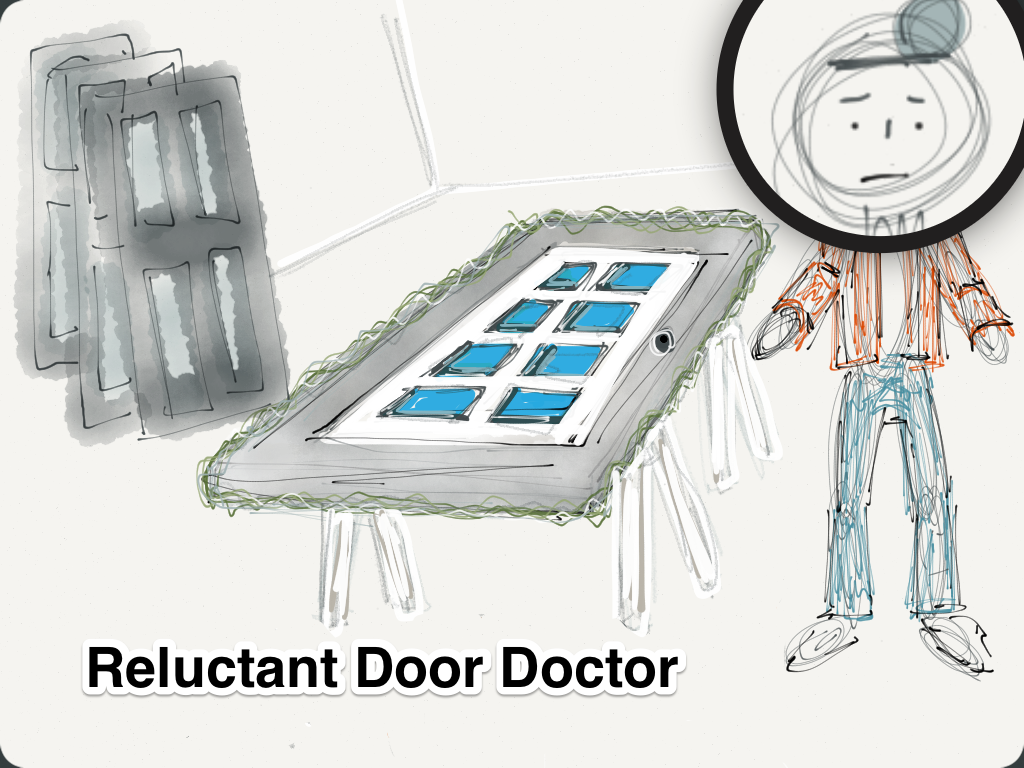 The doors were mostly pre-hung exterior, from a variety of makers. Every few days new patients would arrive, some were budget doors at the outset and others were the top of their manufacturer's lines but most all had one thing in common. Looking beyond the defects which landed them on my table, upon close inspection of the manufacturing of the door, most appeared to be poorly constructed. Staples, shot hastily from a gun were blown out, fired on top of each other or not set and jambs were often not the same size. It could be argued that these doors were seconds from the start. After leaving this job, I continued to take a good look at each pre-hung door I found/find in front of me and more often than not their manufacture appeared rough or shoddy as well. I chocked it up to the building boom and the speed with which folks had to work in the factories. For years, I have had a very low opinion of the quality of pre-hung doors.
It is hard to let go of a conception like this, once it has taken hold and I believe that I may have been blind to a renaissance of quality in pre-hung door manufacture over the last few years. Fortunately, the 2014 International Builders' Show helped me see things in a different light.
ODL and their Evolution in Door Glass Inserts
Ottawa Door Lights (ODL) began in the 1940's as a cabinet making shop in Zeeland Michigan. (Zeeland is in Ottawa County and this is where the company gets its name.) Over the years, ODL has become a major manufacturer, concentrating, in their own words, on "bringing a tradition of craftsmanship and innovation to a diverse line of home atmosphere enhancing products."
Currently they supply the door manufacturer Jeld-Wen with door lights. At IBS, I met Roger Finch, who is the Distribution Channel Marketing Manager at ODL, and according to his LinkedIn profile, is "responsible for all marketing activities to the distribution channel, new product launches, product line extensions and introductions." Roger is also a genuinely nice person and knows a lot about his company's products. He began by teaching me about Evolve, a newly designed door light frame the company introduced in early 2013.
"The nice thing about the Evolve frame is it uses an overlapped tape so you don't have to worry about wet caulks anymore, so you don't have to mess with oozing, squeezing caulk clean up when you put this inside the hole." (Roger means the hole cut through the door to accept the window, aka "light" and who in our business has not cursed when they had to clean a door glass insert of dried caulk squeeze out before painting a door? I have personally been annoyed by this for at least two decades.)
Roger continued, "The other thing that we have done to add structural stability, to the frame itself, is we have moved the screw bosses so that they are never any further than ten inches apart."
"What were they previously?" I asked.
"Up to twelve inches." He replied, and added, "When they were twelve inches apart we were finding they would give a little more flex, by going to ten inches it allows the frame to seat better against the door. The other thing we have done is to move them to within an inch an a half of the corners which gives good corner sit-down."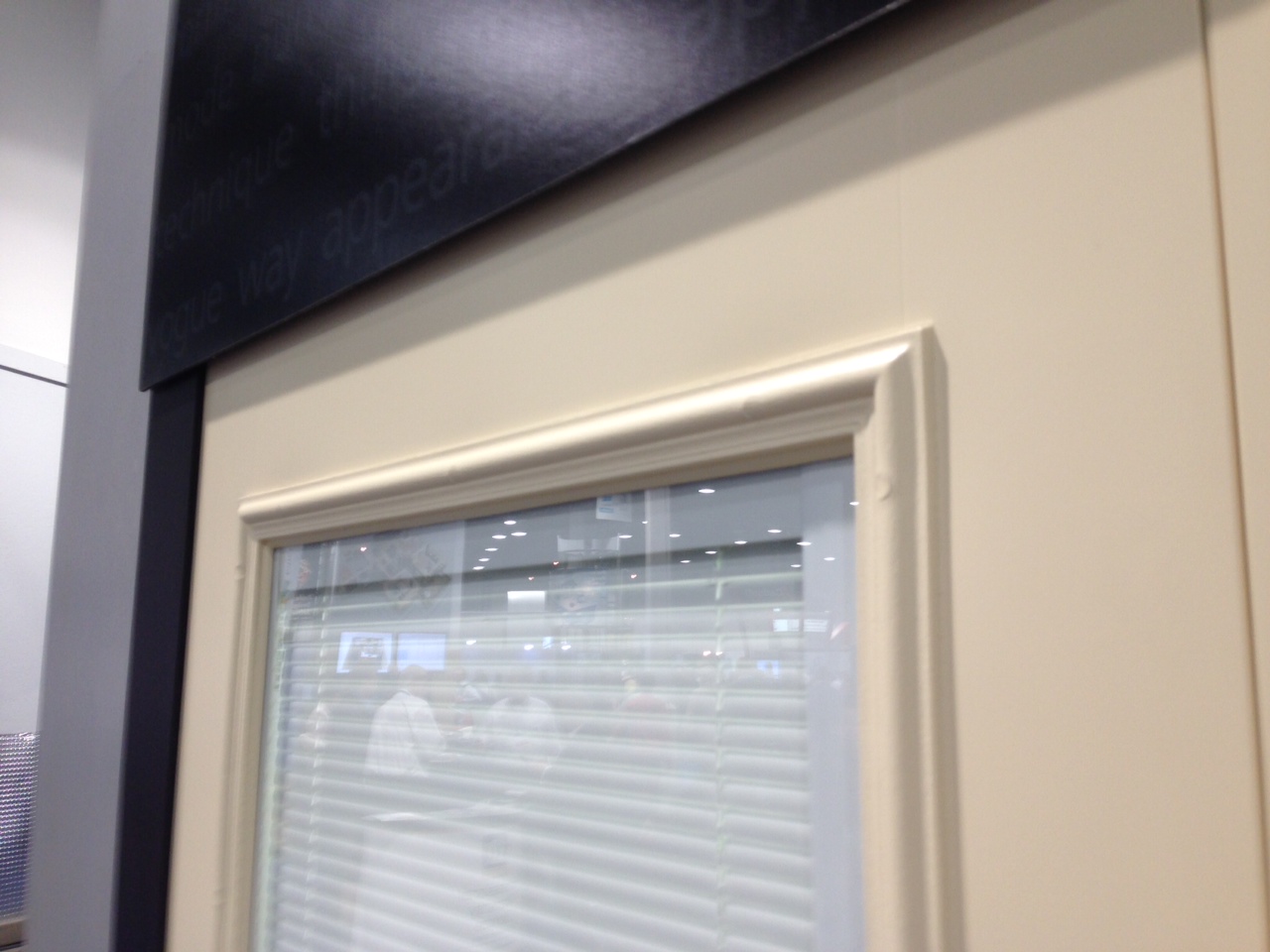 Now, you have probably figured out that a "screw boss" is the Male and Female part on either side of the frame through which the screw passes to hold the two sides tightly together. When these are too far apart, there is not enough holding power on the frame and midway between the bosses and the center area tends to rise in a phenomena known to the door industry as "Scalloping".
"Depending on the frame manufacturer," Roger said, "you can get scalloping as deep as the depth of a dime."  When the corner of a frame rises due to misplaced pressure, this is known as "Flare".
If you had to remove the Evolve frame, you would do so the same as a caulked insert. Once out, you would remove the sealant tape and replace it with one provided free-of-charge by the manufacturer. "You can call ODL at our 800 number and we'll send it out at no charge." Roger said.
When I looked up the Evolve frame online, I learned that integrated into the new screw-boss design is a structural rib intended to bolster the frame further. Evolve it seems is aptly named.
You can download a PDF file about the Evolve frame HERE.
Next up: We will stick with Roger and learn about the ODL Spotlights Program.
*******