You may or may not have noticed that BMoxie has been a bit quiet.  And through the years, we have been known for taking these kinds of occasional hiatuses … hiatusi ? … anyway.  I really didn't do much – some webmastering type stuff that was building up.  That coupled with new dedication and a busy schedule on the home front, with real life stuffs, I just haven't had the time to compose much, let alone – post.  I guess in a way it marks a change in some of the fundamental philosophies around here (and maybe you have heard it before).
First, we don't have to post so much – sure I love being that daily-ish "do-together" type blog, but Barry has been knee deep in growing his business and I have been, well … I already told you.  Barry, if you were wondering, has been using WordPress to build his business's website and has gotten into the habit of posting daily, pics from his current projects.  To see what he's been into, check him out at jcthome.com.  (I recommend this week's work as Barry and some partners are working to raise a house.)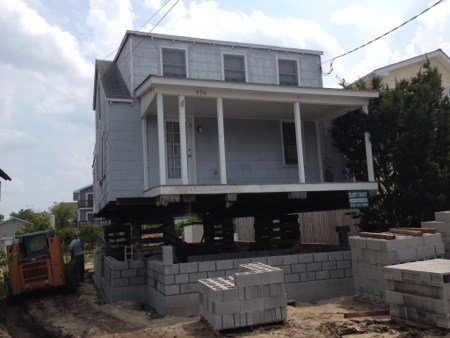 Second – and as far as guests, I made the decision to clamp down on many of the rogue and random submissions we were getting.  I mean – I know I was a little loose there … for a while and yes, while some of these submissions do … do surprisingly well on our site, I just couldn't keep up with the minimum amount of vetting that I feel is required for this site.
*breath*
For me, you could be delivering a Pulitzer Prize winning piece, but if I, as editor, can't determine that you are a real person using a real name, with real world actual experience in the field you are writing about, then, well – we don't need it.  Building Moxie was never meant to be a place where SEO strategists and web-based freelance writers could tout their wares (read: stuff their links).  Maybe I'll change my mind at some point on this, but for now – our Guest Room is for real people with real challenges or real successes, and/or for real working people that have expertise they want to share.
I have also been scheming some changes in design, though I haven't quite pulled the trigger on those yet.
*******
It's always hard for me getting back in the groove after taking a break like this.  And I really have been trying to avoid that meta-post (yes, like this one), but … idk – I feel this time I need it to get ramped up and going again.
I have been keeping up with posting to Facebook and I'm happy to report that our followers have climbed up over 1000, a little thanks to Amy Latta on that – @ One Artsy Mama (go figure). If you already follow (or if you don't, I'd love if you did), you know a big project I have coming up … soon, is painting (actually repainting) a full-sized inside basketball court at a local day care/church.  It's actually for/with my girls' athletic association, and I have been spending a little time and actually doing quite a bit of research on things like tennis court paint.  I have to give a mad shout to Frog Tape here for agreeing to donate tape for the lines. … Thank you.  A post on this hopefully … eventually.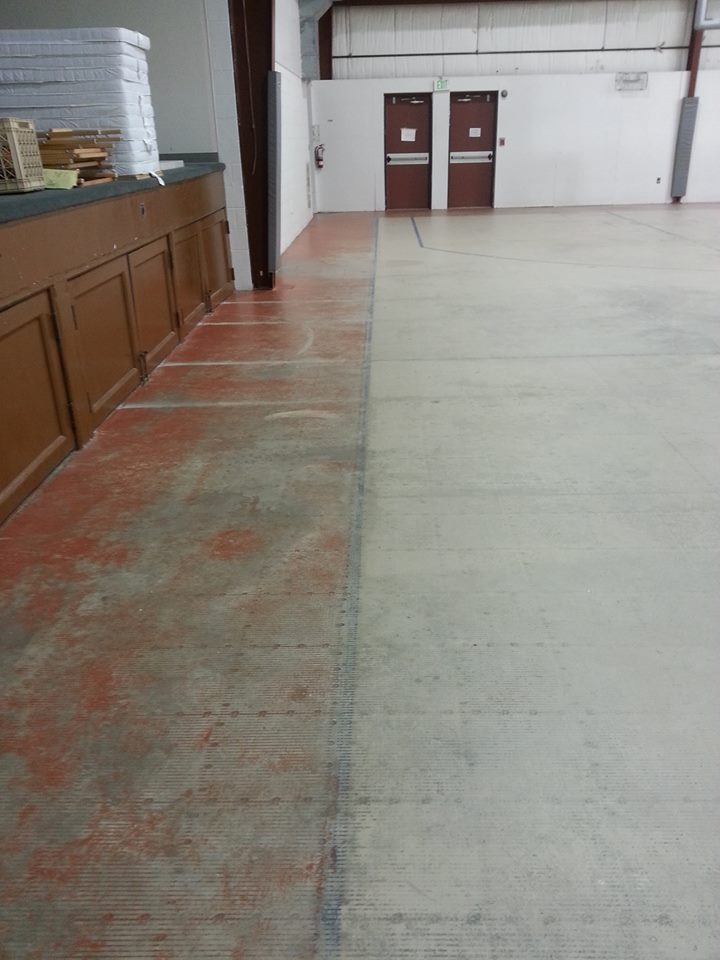 Beyond that, spring has been crazy in that – this past weekend was the first weekend I worked on my house in about three weeks. I was about to encounter withdrawal symptoms I swear, and especially as we are progressing towards a final final (for us) todo list on this house.
I finally had the chance to try out the new Total Control Wheelbarrow that Ames/True Temper sent my way.  Mulching, seeding, light hardscaping and such.  With its unique handles, it's hard not to make the comparison to a giant pair of scissors, but I did find it had a good bucket size and was quite maneuverable.  (An obvious tradeoff for superior maneuverability, it may perhaps sit a little lower to the ground than I think I'd prefer.)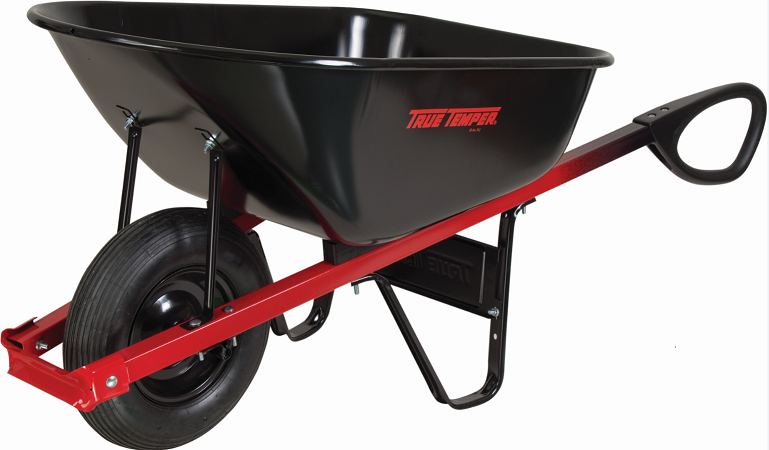 Available in both Steel and Poly
. Check it out. Another thanks.
"Really, Come On! – "Crazy" … really?" So crazy that I was pushing hard trying to schedule that basketball court for this Sunday. And … I was starting to get a little irritated that I couldn't round up guys from the Father's Club @ my daughters' school – the labor pool. Well … *facepalm* Oh… Father's Day! ha!
I've heard my girls' whisper, so surely they have some surprise up their sleeves.  For me, though, and I think they know – my ideal Father's Day is sharing a little time with them, and yep, then getting a little work done around the house.  Put the two together – maybe one day … heaven.
*******
Thinking about July
I will say that with 4th of July steadily approaching, and considering there is probably no more American month than July, I have been considering making a pledge to buy only American for that month.  I am in no way against the idea of a global economy, but given the chance I usually pick something Made in the USA.
On suggesting this to some folks, I have heard that it cannot be done … and maybe they are right. So that said, it may be more of a research experiment.  Wish me luck or let me know if you want to join. Hope to post on it at least once in July.
Speaking of July … I do have a special trip on the slate and I am hoping for some higher(ish) profile type guest posts elsewhere.
Also in July, on July 1st specifically, Google Reader will shut its doors.  I want to thank Sarah @ Ugly Duckling House for keeping it at the bottom of her email feed, reminding me I should mention it too.  So if follow BMoxie, or any quality blog for that matter, via RSS, I'll recommend Feedly for a fast and seamless replacement. It's the one I chose.
That's pretty much all I have for this post, back with some home-related type posting things soon, I think.  Happy Father's Day all. ~jb