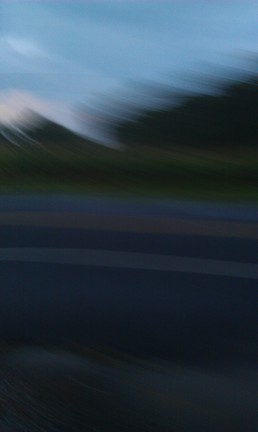 We all know that the Building Moxie crowd loves a good DIY adventure, and I wouldn't dare question the collective hive-mind remodeling knowledge of this here blog. But once in a while, even the most savvy do-it-yourselfer can run into some nasty obstacles. And when that happens, you just might need to call in a contractor.
That's where I'll caution you. We've referred homeowners to thousands of wonderful home improvement pros at CalFinder, but we've also weeded quite a few of them out. When it comes necessary to vet a contractor to complete a project, be forewarned: many are skilled in some slippery high-pressure contractor sales tactics.
Now, it's completely normal for a contractor to insist that they visit your home for an on-site assessment before offering any kind of estimate. They don't want to make promises they can't keep. But while it's a simple matter to walk away from a salesperson in a store, it's much harder to say "no" to someone who is standing in front of you in your home. Here's how you can handle common contractor sales tactics.
Be on guard against up-selling
You may be urged to use a higher grade of materials, or be told that additional work is necessary to complete the job. Admittedly, sometimes this may be correct, but resist agreeing to upgrades until you've had a chance to further investigate their claims. And more often than not, the statements like, "I noticed on the way in that your roof is falling apart, too," aren't all that accurate.
The lifetime warranty pitch
When considering warranties, it's important to focus on money saved over money spent. You can expect to recoup 70% of the cost of installing energy-efficient replacement windows, for example, when your home is sold. But sometimes a contractor will try to tack on expensive warranty offers that don't compute logically for your investment. They might point out that by buying a pricier product, you'll get a better warranty.
And while "high-grade" windows may be the best choice for your home, you want to be sure there's a real long-term, cost-saving advantage there. After all, the only real difference between those and mid-level windows may be an extended warranty – a warranty that could extend past the time you plan to sell the home. The contractor will insist this "double lifetime" warranty will increase your home's value, but few home-buyers are willing to pay more for a home for such a feature.
High-pressure closing tactics
Beware of closing tactics as well. When a decision is about to be made regarding a service, you may be offered a discount to immediately seal the deal. Some contractors will mention time-sensitive sales, discounts that will only be available for a short time, sometimes as short a period as 24 hours. Insist that you need more time. A quality contractor will graciously accept that decision. Be wary of those that do not.
How much should you pay up-front?
When you decide to hire a contractor, pay no more than 20% of the cost up-front. If that's not possible, at least hold back a good portion of payment until the job is fully completed. And make sure you've obtained signed waivers and releases from any subcontractors and suppliers involved with the project. These documents will serve as receipts of payment, protecting you from third-party claims should your primary contractor not pay his or her own bills.
What have you seen or heard?
Have you encountered a less-than-squeaky-clean contractor in your remodeling experience? What were their tactics, and how did you handle them? Share with us in the comments!
—
Brittany Mauriss is Editor-in-Chief for CalFinder, a free service that connects you with licensed remodeling contractors and solar contractors nationwide. Her passions are green building, creative design and helping people make beautiful homes.